Youth In-Hand Challenge
Deadline Extended to Monday Sept 20th!
This challenge will be free to enter for current AHYA members between the show ages of 11 and 18. Age divisions will be 11-14 and 15-18. You will need to record a video performing all of the requested skills and then can add your own flare to show off what your horse can do. Videos can be no longer than 5 minutes. All videos must be submitted no later than 5 pm MST on September 20th.
The Judge will be evaluating how you perform each requested skill, your freestyle skills, the overall performance of your horse, and your overall horsemanship skills.
Prizes:
Champion: $500 Scholarship and Bridle Bag
Reserve Champion: Bridle Bag
Remaining Top 5: Carry All Bag
When you click here it will ask you to sign into your youth AHA account.
(Please have video uploaded before completing entry form)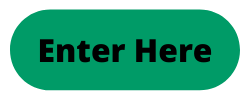 Grant Money for prizes and program provided by