With Youth Nationals upon us, I have decided to take the time to step back and remember why it is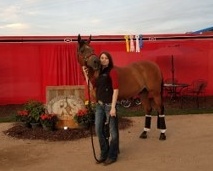 that I got involved with the Arabian Horse. Lately, I have noticed that I have been so focused on winning every time I go into the show ring that I have forgotten that the real reason I ride is the joy it brings to me. Riding and showing is about so much more than the roses and ribbons we win, it is about the bond we share with our Arabians and the people we become along the way.
Every rider started their journey in a different way, but one thing we all had in common was the smile that lit up our faces whenever someone would say the word 'horse". That raw joy and excitement can be hard to find when we focus all of our energy on winning (something I am guilty of). This year and this Youth Nationals I challenge you to remember why it is you fell in love with the Arabian and why it is you began riding. Remember the best ride you have ever had or the first horse you truly shared a bond with or the biggest mistake you ever made and how that drove you to get better.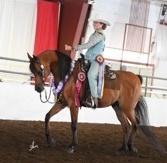 The people we have met and the horses we have had have also shaped us into the people we are today. Despite the stereotype that surrounds horse back riding, we do more than just sit on our horse. We have learned the hard work that goes into the day to day maintenance of our horses. We have poured endless hours of training and blood, sweat, and tears into our careers. We have learned that our horse always comes first, even when we are tired and sore and just want a break. When our friends have success and we don't, we have learned to still always be supportive. And when we are successful and our friends aren't, we remember to stay humble. Even we have an amazing ride and don't place how we want, we keep our heads up and when we have the awful ride that makes us want to bury our heads, we resolve to do better next time. Along the way, we have become hardworking, empathetic, and determined people.
This is most likely my last Youth Nationals and I hope I remember everything I just wrote about. I want to win, but thinking about all of the reasons I got started riding and showing, I remember that there is so much more to t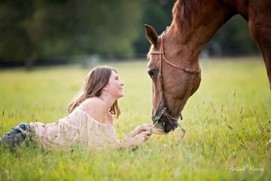 his sport. So, whether this is your first or last Nationals, take time to remember the first time you saw a horse, your first ride, your best ride, your worst ride, and that feeling you had when you entered the show pen for the first time. These feelings are why we ride.
About the Author
Ashley Lounsberry is the Region 11 Youth Vice Director

Have a story you want to share on the blog? We'd love to hear from you; contact youth@arabianhorses.org today!
---