Show Management Information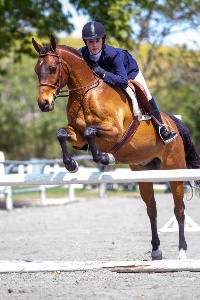 Handbook
Check out the current AHA Handbook here.
---
Prize List
All shows must use the AHA current class codes in the event prize list
---
Member & Program Enrollments
---
Results
Show results should be submitted electronically
Shows that are unable to submit results in an approved electronic format will be assessed a $50 office fee for hand entry
AHA Post Competition Horse fee is 5.00 per horse/per recognition number

- Effective 1/1/2019

Judges & Stewards Education (9-90) must be submitted with Show Results

The fee for AHA Recognized Local Shows is $5 per horse entered

- Effective 1/1/2019

The fee for Concurrent Shows is $7 per horse entered
The fee for AHA Regional Championship shows is $15 per horse entered
---
Recognized Event Logo
When horse shows and/or rides are recognized by AHA, they are granted a limited, non-commercial license to use the AHA Recognized Competition Logo in premium lists, show programs and advertisements for the show/ride to signify recognition by AHA. Such a limited license is conditional upon receiving AHA recognition and upon compliance with all trademark usage guidelines which AHA may require from time to time. The design cannot be used for any other purpose without written permission from AHA and the (SM) symbol must also appear as part of the logo when reproduced.