Incentive Riding Programs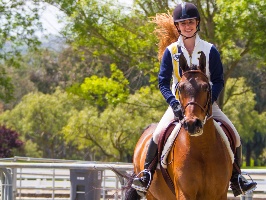 If you're currently riding and competing with Arabian horses outside of the AHA-recognized show circuit, the Arabian Horse Association Incentive Programs are designed just for you. Whether you ride dressage or endurance, compete in local or open shows, or just enjoy getting out, saddling up and hitting the trail, there's a program just for you!
Fees Summary
Frequent Rider Program - $25 one time fee (new participants only)
Beginning July 1 the Incentive Programs will no longer be accessible via your account homepage. For more information click here.