Meet an Arabian Horse Event Marketing ToolKit
The Arabian Horse Association would like to help its members in planning and running their own Meet and Arabian Horse Day event. Below are some materials and guides to help you plan, execute, and run your very own Meet an Arabian Horse Day.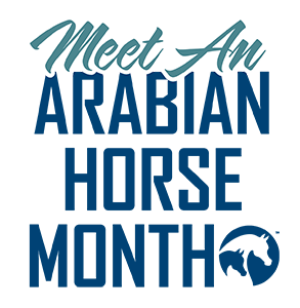 Some items are fillable for you to customize. If you have anything you would like changed even more for your own use please contact marketing@arabianhorses.org.
Vitrual Event Planning Tools:
use #MeetAnArabianHorse
Video ideas

give people a tour of your facility
video from the back of your horse
video of a basic lesson and what it might look like
teach how to groom or tack up a horse

Photo post ideas

Introduce each horse in your barn - give them each a profile
share how you organize your barn

Remember to tag us in your posts

Facebook: Arabian Horse Association
Instagram: @arabianhorseassoc

Downloadable Graphics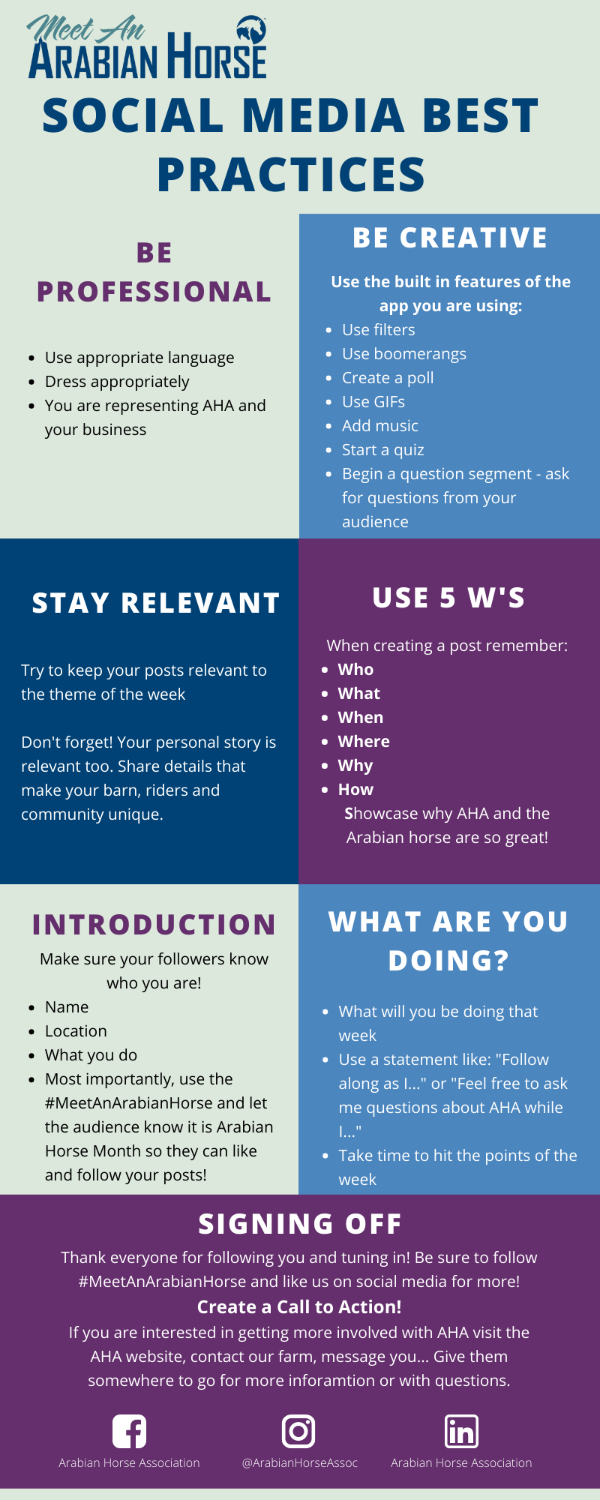 Live Event Planning/Day of Tools: